Craftmanship
Motoren Revisie Meijerink has got experienced rebuild engineers. Those men are all several years busy with reconditioning and every one off them has developed their own speciality.
Question us about the possibilities which we have for your engine. You can put you question on the special contact page.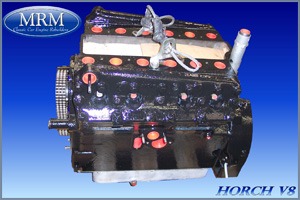 Creativity
For the rebuilding of old-timers engines especially with pre war engines you will meet some time a problem that looks like you can't solve it. But by our years of experience and trough our range of products and machining possibilities we are always succeeded to find a solution The oldest engine that was reconditioned was from 1897 and the newest engine was from 2013.